PPC Match Invitation Crumlin Sportsmen's Club In Memory of Alf Adams
watch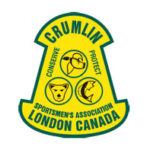 dove comprare levitra contrassegno in italia
new fertility drug like clomid and iui Alf was a dedicated PPC shooter at Crumlin and spent much of his time bettering the range and
sharing his knowledge with all shooters.
go DATE: June 17, 2017
The match is open to anyone who is holster qualified. You may use either a revolver
or semi-automatic handgun per current CPCA rules.
We will be shooting the 1200Match (120 rounds) at 7 and 25 yards using the B27
and B34 targets. Our facilities allow for 12 PPC shooters at a time.
prescription drug patent expiration viagra coupon Registration will open at 0930h and the first course of fire begins at 1000h.
Registration closes at 1330h and the last course of fire will be prior to 1430h.
The club is located at 3384 Gore Road , London with easy access off of 401 at
Veterans Memorial Parkway (formerly Airport Road). This access off 401 is currently open
but under construction. Coming from the west please exit at Highbury.
Competitors:
• will score targets at the end of each match.
• will not score their own targets
• may shoot the 1200 match as many times as you like
Awards will be on the Lewis System
is phenergan a sulfa drug allergies MATCH DATE: SATURDAY June 17, 2017
go site COST: $15.00 for the first match and $10.00 for subsequent matches. Only one
score to be submitted for tracking/awards
Please pass on to anyone who is certified to shoot this course of fire.
Questions? contact Al Hobbs, 519-474-7588, al.hobbs@me.com