Toronto Police Cycling Club Supports Michael Garron Hospital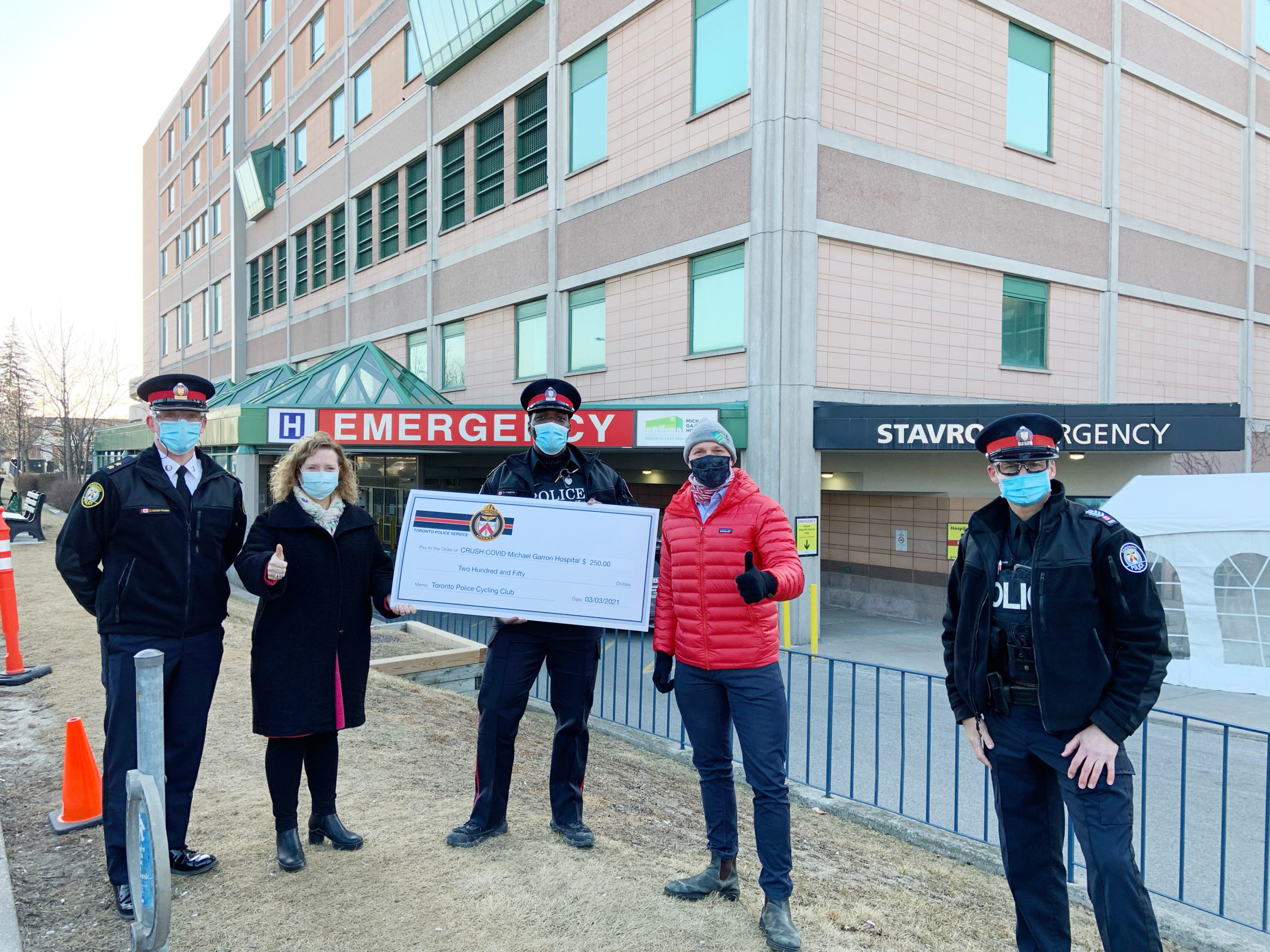 Donate – https://mghf.akaraisin.com/ui/crushcovid
Join The Group Ride –
http://www.zwift.com/events/tag/crushcovid
The Toronto Police Cycling Club is helping to support Michael Garron Hospital by joining the Crush CoVid 24 Hour cycling event. Beginning on March 12th and finishing 24 hours later on March 13th, 2021, riders will be logging in and riding online on smart trainers. Participants can ride as much or as little as they want, but all are a part of the group that will be together on Zwift.
This past week we met with the President and CEO of Michael Garron Hospital, Sarah Downey, TPSCC rider and 55 Division Neighbourhood Officer Damian Creighton, S/Sgt Murray Barnes and Inspector Justin Vander Heyden for a quick donation presentation. As front-line workers we are at Michael Garron Hospital daily. There couldn't be a better recipient! We are all working together to make our community better, and we hope our small donation helps.
Ontario Police Memorial Foundation Ride – Sunday May 2nd 2021
Whether the ride is virtual or in some kind of group, we'll be putting something together for the Ontario Police Memorial on May 2nd 2021. We're also working on a special commemorative kit for it. Save the date and watch for updates.