Managed by: John Clarke
---
Website: www.TPSSkiClub.com
Hello Skiers and Boarders,
We are off to a great start, 55 members and their families turned out to our first event at Caledon Ski Club on Wednesday January 3, 2018.  The weather was fantastic, the conditions were incredible and the tow lines were non-existent.
Wednesday January 10, 2018 at Devil's Glen
Next week we are at a new venue, Devil's Glen.  Devil's Glen is a private club nestled within the Niagara Escarpment on nearly 600 acres of spectacular countryside, just 1 ½ hours north of Toronto and 20 minutes south of Collingwood. It has something for everyone;  from beginner slopes to some of the most challenging runs in Ontario, including an advanced Terrain Park.
Tickets for TPAAA members and their family are still $40.00.  If you need rentals, they can be provided by Squire John's at Devil's Glen. (http://www.devilsglen.com/Explore_Devil_s_Glen/Rental_Equipment )
Join us for a continental breakfast and a fun day of skiing.
Wednesday January 17 & 24, 2018 at Alpine Ski Club
We will be returning to Alpine ski Club on January 17 & 24. Always a favorite as Alpine includes a beginner and intermediate lesson to keep you sharp.  As always the continental breakfast is included along with your $40.00 tow ticket.
If you need rentals, they can be provided by Squire John's at Alpine, see http://www.squirejohns.com/rentals-group-individual.cfm
Wednesday January 31, 2018, Bus trip to Holiday Valley
Holiday Valley Bus trip to Ellicottville, New York for $110.00 includes; the bus ride, coffee and donuts on the bus, tow ticket at Holiday Valley, lunch at the hill, family fun race, dinner at The Depot (chicken wings and pizza), and prizes. Don't miss out.
There is still room on the bus.  This is one of our most popular events, we have to turn people away every year.  We only have 50 seats on the bus available, so if you are interested please contact one of the executive to reserve your spot on the bus.
See the attached poster for full details on times and pick up locations.
---
The TPAAA ski club had their first corporate day and it was a great success.  Even though the temperatures hit -17 we had 20 members attend the event.
Caledon was a great host and the conditions were excellent, they had sunshine all day long.  Nobody complained about the cold and everybody had smiles, for most it was their first day back on skis and they were very happy to be there.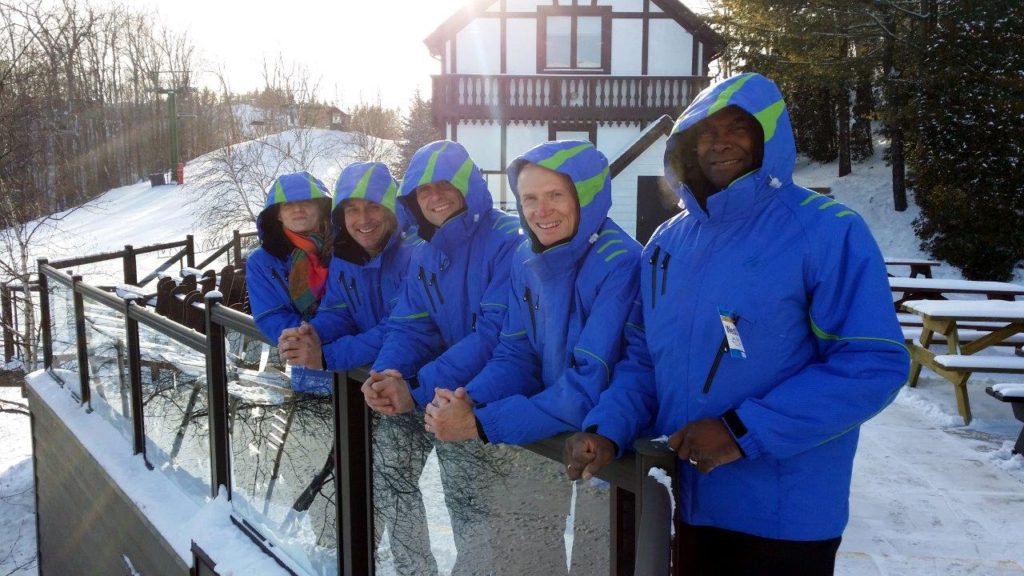 ---
---