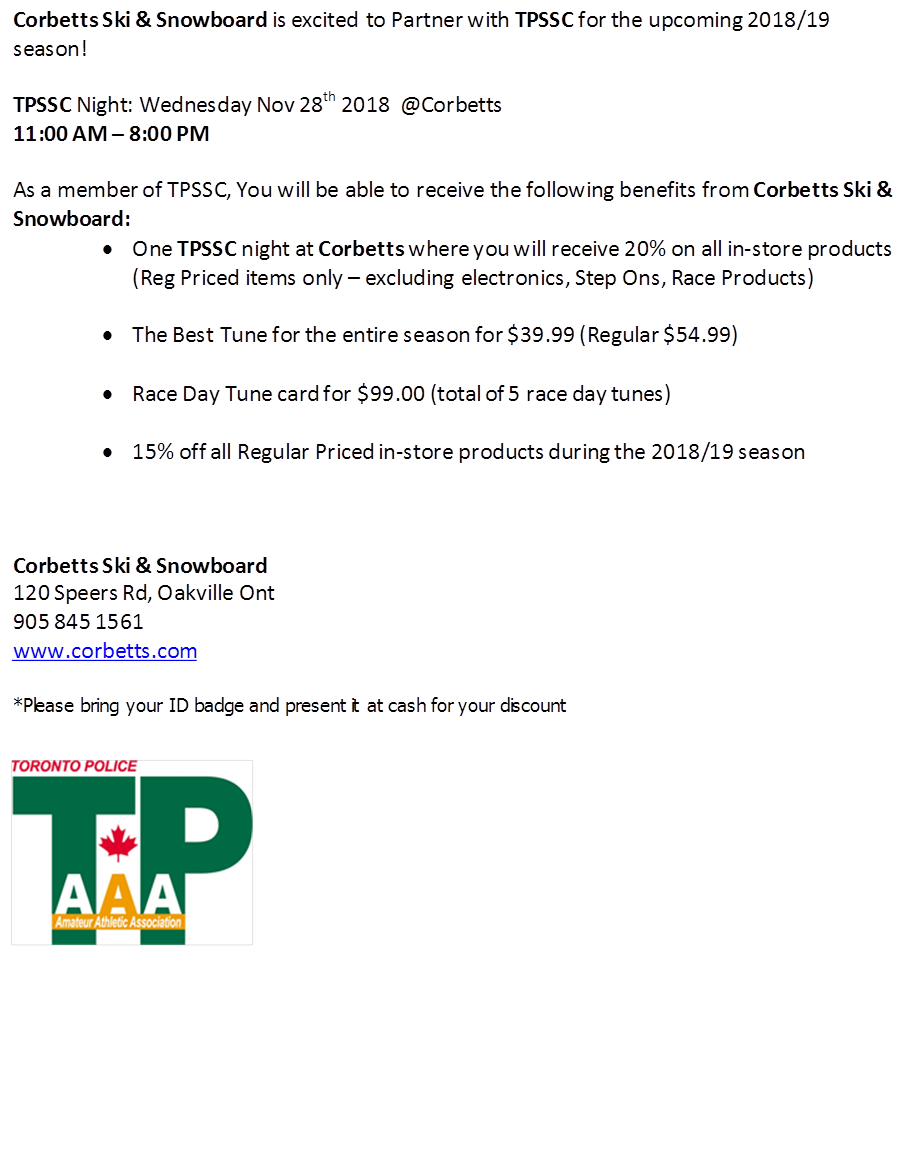 Skiers and Boarders,
 2019 TPSC Evl trip
The 2019 Bus Trip To Holiday Valley can now be booked! You will have two options;
This year's trip is on Wednesday February 6, 2019.  There will be three pick up locations starting at 6am at 2050 Jane St. in Toronto. 
The trip will include return bus trip from Toronto to Holiday Valley, a tow ticket, coffee and donuts on the bus, a lunch at the ski hill, a fun family race, dinner (pizza and wings) at The Depot and prizes.  Thanks to The Toronto Police Amateur Athletic Association the price remains at $110.00 per person for all TPAAA members.
If you wish to reserve your place on the bus please send your deposit $110.00 to Caroline de Kloet at Corporate Communications, HQ or John Clarke at 22 Division.
Option #2 Ski 2 Days Stay Overnight
Drive to Holiday Valley, ski Wednesday February 6 with all the benefits, lunch at the hill, family fun race, dinner at The Depot and prizes.  Then stay overnight at the Holiday Valley Inn and ski on February 7 at Holiday Valley and enjoy a leisurely drive home.
Details –
Tow ticket, Lunch, Dinner and Fun Race                 – $80.00cdn                        (payable to TPSC)
Accommodations at Holiday Valley          from        -$164.00usd
Cabin Fever Tow Ticket                                                – $ 25.99cdn                        (must be purchased at Corbett's Ski Shop before trip)
If you would like to book a room please contact Stephanie Steinmetz at Holiday Valley at ssteinmetz@holidayvalley.com
If you wish to ski Wednesday February 6, 2019 forward a $80.00 deposit to Caroline de Kloet at Corporate Communications, HQ or John Clarke at 22 Division.
If you wish to ski Thursday February 7, 2019, please pick up your Cabin Fever Tow Ticket at Corbett's Ski Shop in Oakville.
This event is one of our most popular events.  The bus is usually sold out before Christmas.  Please don't delay book your spot as soon as possible.
Let it Snow!
John Clarke
Sgt. #6859
22 Division
Toronto Police
Welcome to the 2018/2019 ski season! 
The TPAAA Toronto Police Ski Club has another exciting year planned.  Last year was a very successful season and we had over 440 members and their families attend our events. This year's line-up is even better.
12 TPAAA Corporate Days
This year we have added a pre-Christmas date to add the total number of TPAAA Corporate Days to 12.
The Corporate Ski Days will return to Caledon Ski Club, the prestigious Alpine Ski Club and we are expanding  to include Mt. St. Louis Moonstone in the Barrie area, (see attached calendar for all dates).
We have brought back our bus trip to Ellicottville, N.Y.  Save the date February 6, 2019.  See attached flyer for information.
If you are interested in making this a two day trip, Holiday Valley is offering stay over rates starting at $164.00 a night.  February 7, 2019 is a Cabin Fever Day and tow lift tickets can be purchased at Corbett's for $25.99.
Need to Update Your Equipment
Corbett's Ski Store in Oakville will be doing a TPSC night with early season discounts on gear and tuning on November 28, 2018.   Keep checking your emails for a full list of discounts coming soon.
Visit our web site at www.tpsskiclub.com
Managed by: John Clarke
---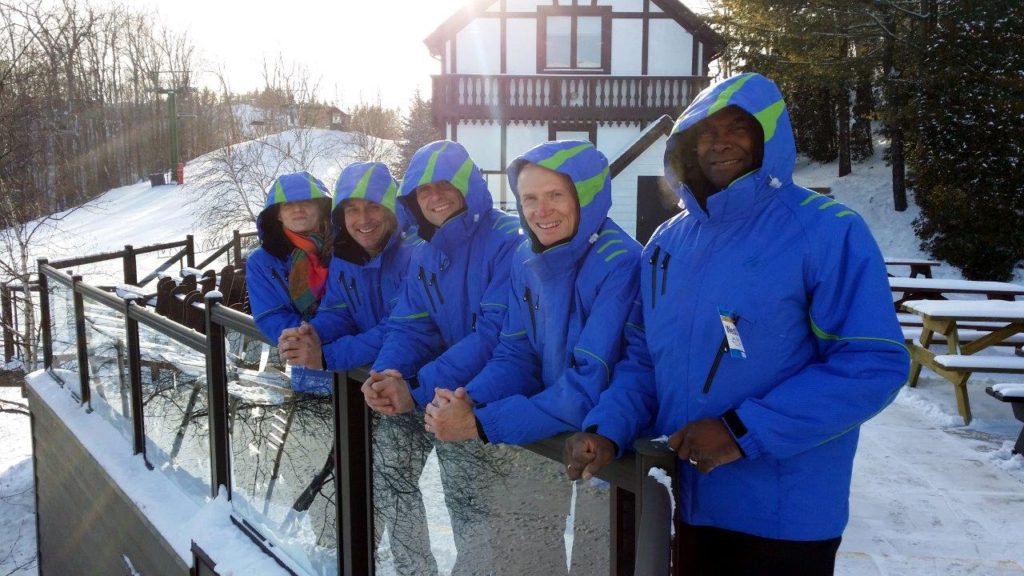 ---